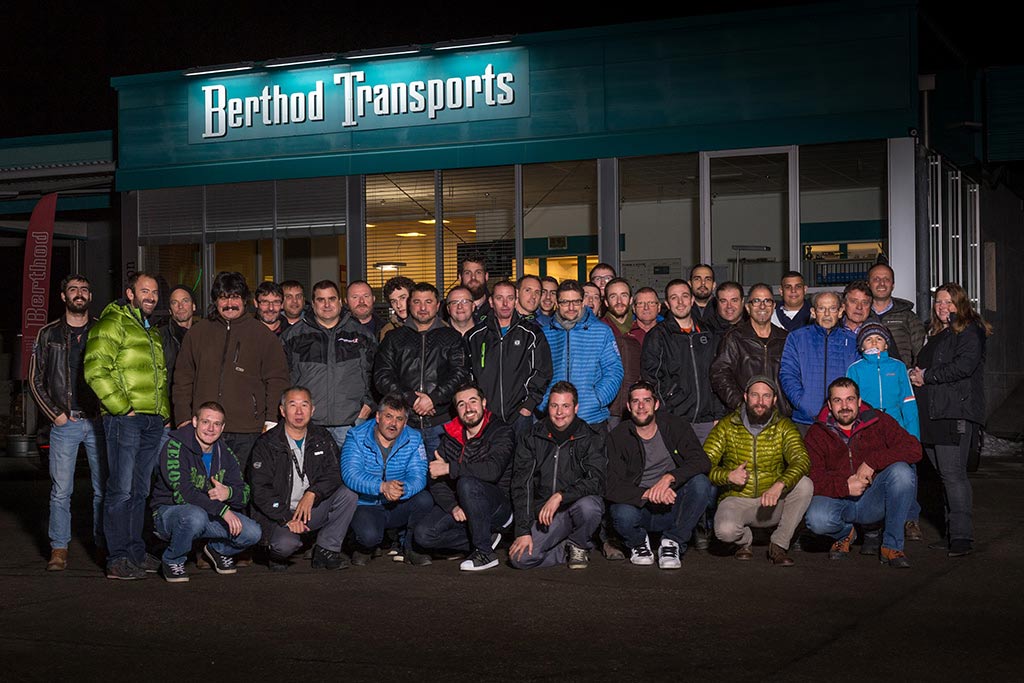 At Berthod Transports each mission is managed equally, as each principal deserves the best treatment. Our lorries are designed for constantly changing mandates and quality and anti-pollution standards; our employees are accordingly trained to deal with technological developments, administrative constraints and unforeseen events. The first challenge is always to satisfy our clientele; our duty is then to discharge the order in the best possible way, and in so doing to overcome time and space constraints.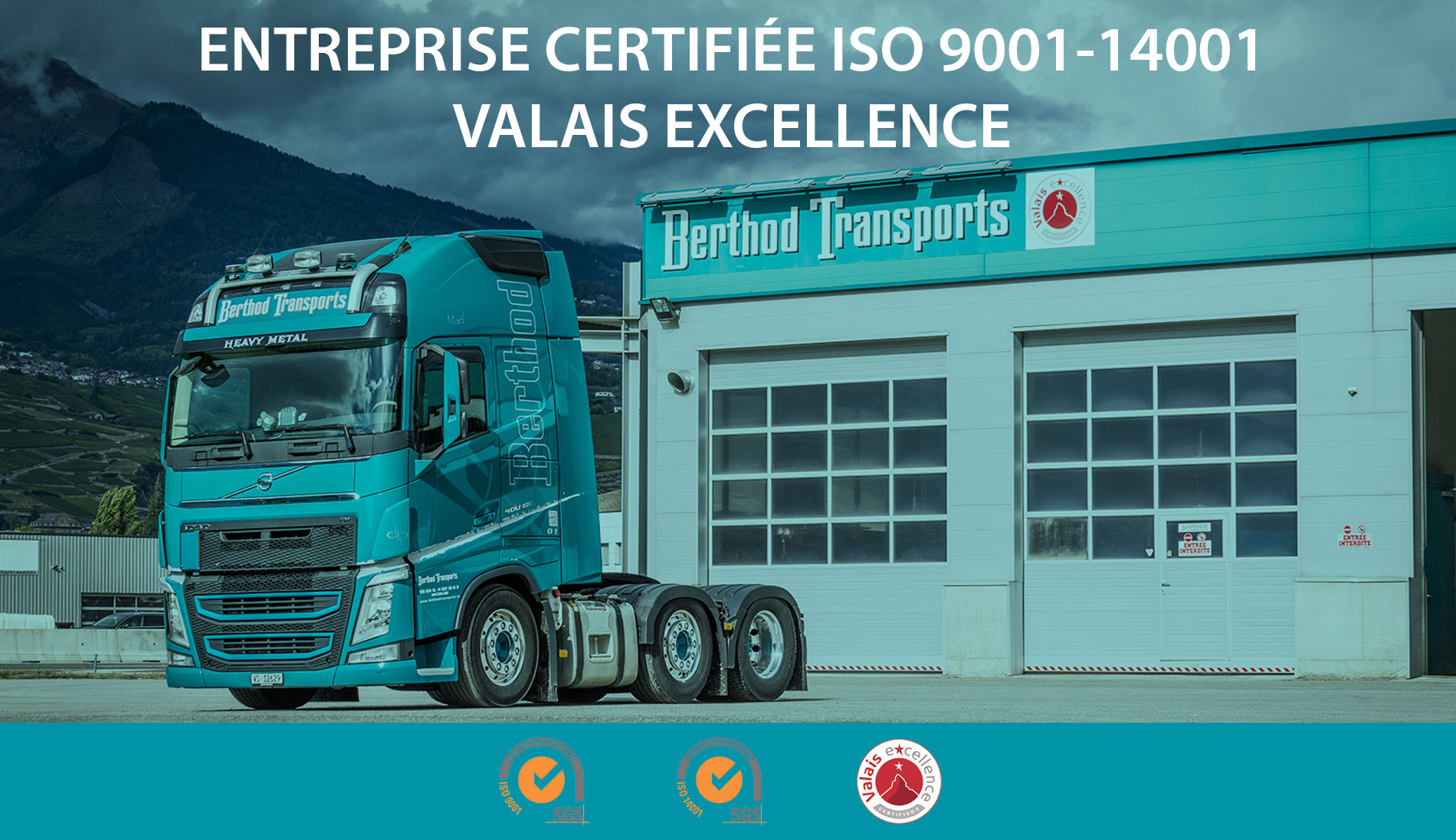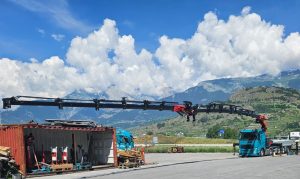 SELF-PROPELLED CRANE 58T/M
5-axle crane truck, basic size and large size. Extra long deck
58T/m crane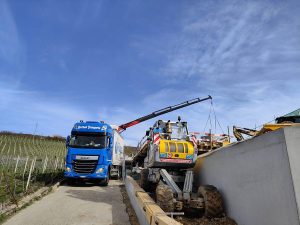 TRUCK CRANE WITH SMALL CRANES
Truck crane with 16-metre crane
Lifting platform with trailer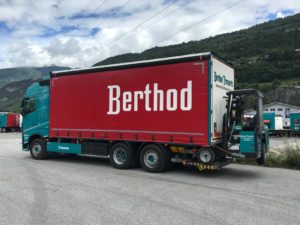 ON-BOARD ELEVATOR
All-terrain on-board lift, 2,500 kg lifting capacity at a height of 2 m 40
SELF-PROPELLED CRANE 82T/M
Self-propelled crane 82t/m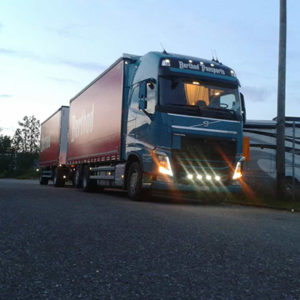 REGIONAL
We are ideally located in the centre of the Valais region, in Sion, and can therefore distribute all your goods both locally and regionally.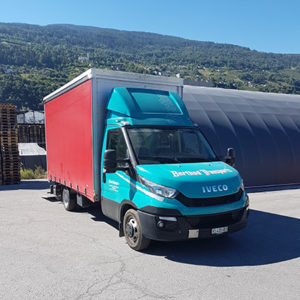 EXPRESS
With our two 3,500 kg vehicles we can deliver your urgent and express shipments throughout Europe.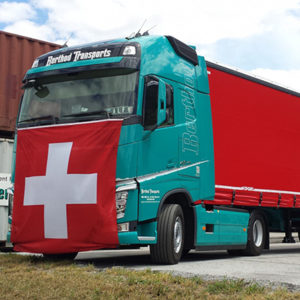 NATIONAL
We can provide a daily distribution and grouping service for all Swiss industrial centres. All our vehicles are fitted with elevating gates.
EXCEPTIONAL
Our wide range of vehicles with special authorisation: low-bed, extensible, large volume, flatbed articulated lorry and self-propelled crane enable all the most complicated tasks to be undertaken.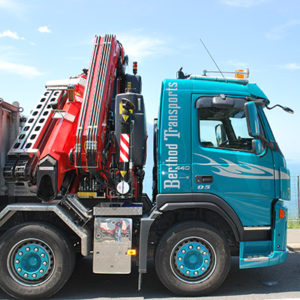 SELF-PROPELLED CRANE 42T/M
42t/m, capacity up to 27m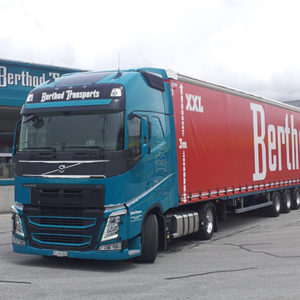 INTERNATIONAL
We have daily departures of complete batches and half-batches for the Netherlands, Belgium and France (all other destinations on request).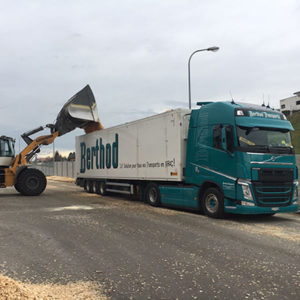 MOVING FLOOR
Bulk transport.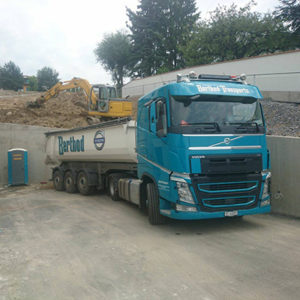 TIPPER
Excavation service.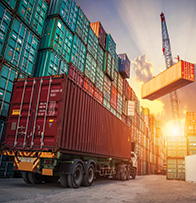 CONTAINER
Sales and leasing of second-hand 20- and 40-foot containers.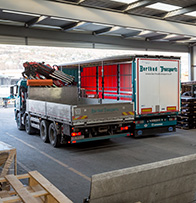 STORAGE AND HANDLING
You can use 500 m² of roofed storage at temperate temperature, and 3,000 m² of outside storage for short- or long-duration storage. Your goods can be transshipped and handled in complete safety. We also have two forklifts with a capacity of 3,500 kg, and a loading ramp.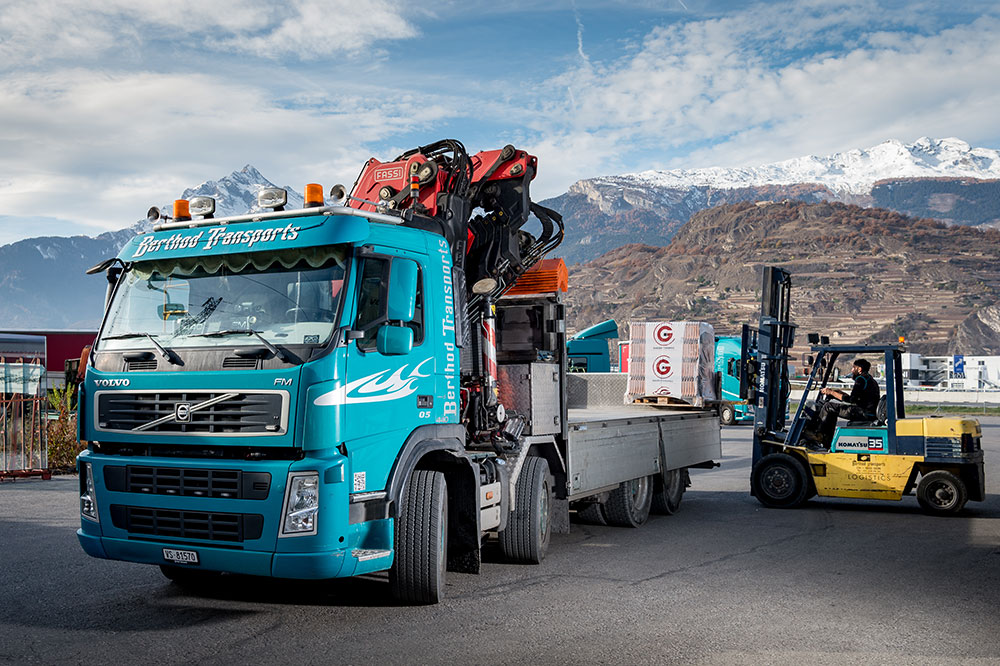 We keep our promises
When we accept an order we put maximum dedication and all our expertise into satisfying it. Unforeseen events are managed optimally, since solutions can always be found. They can be found by enlisting a sense of determination to remedy problems. At Berthod Transports we are constantly analysing our clients' requirements, the way in which are business is conducted, technological progress and environmental constraints, so that the practice of our activity is as effective and unconstrictive as possible for each party.